Pay My Bill
Questions about your bill, please contact our billing department.
CONTACT BILLING
Questions about your account(s)
866-898-7148
Patient Financial Services (Hours of Operation)
8:00 AM - 5:00 PM PST
Are you mailing us a Payment?
EMERGENCY MEDICINE SPECIALISTS OF ORANGE COUNTY
PO Box 840615
Los Angeles, CA 90084-0615
Login to

PerYourHealth by entering your account number (Your account number is located at the top right hand corner of your billing statement).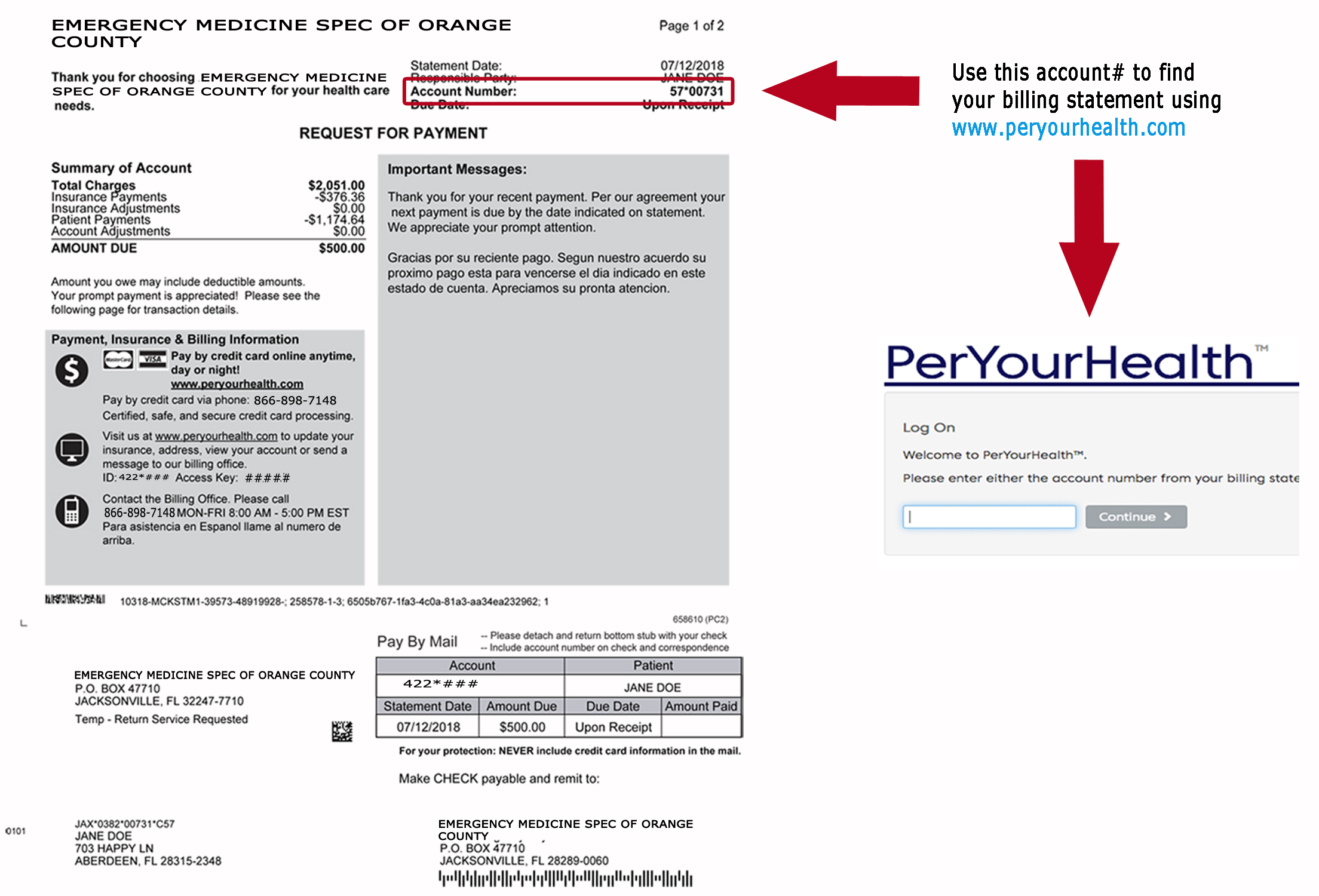 Enter your account number in the space below or access PerYourHealth.